Product Description
The National Bidet N800 is a great bidet product and comes equipped with all the features you may need in a bidet plus more.
Bidet Measurements
The National Bidet N800 will fit a wide range of toilets please use the guide below to check if it is suitable for your toilet.
Required measurements :
Size 1 – Measure from the front of the cistern to front of the bowl
Size 2 – Measure inside the bowl, from front to back
For the National Bidet N800 to fit on your toilet; Size 1 needs to be 496mm or more & Size 2 needs to be 320 mm or more
NOTE: Close couple toilets or back to wall toilets may require top fixing bolts if there is no access to the bolts under the toilet or internal fitting kit if there is no access to water supply behind the toilet.
* At C: 320mm once installed some porcelain may be visible, 330mm is the preferred size.
Side Control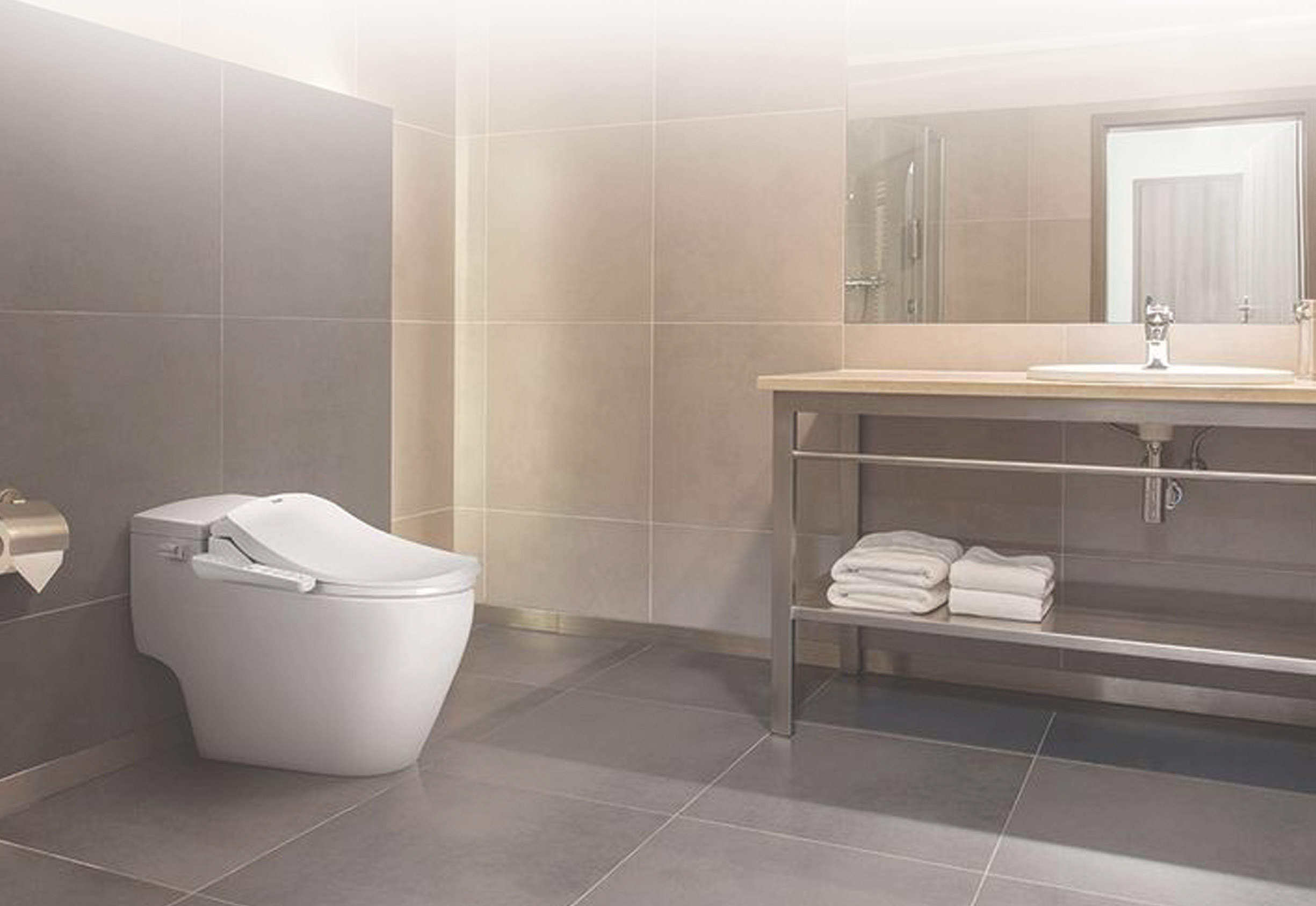 Product Certification
The National Bidet N800 it is a certified product compliant with Australian Standards Watermark & Electrical Certifications.
N800 Bidet Features
Standard features
rear wash and feminine wash
heated seat for those cold winter mornings
energy efficient will learn the weekly usage patterns to save energy
Extra features
you can adjust the nozzle position to the spot where it suits you best no need to adjust yourself to reach the nozzle
child option, if selected the bidet will reduce the water pressure and nozzle position by half in order to adjust for a much gentler wash suitable for a child.
the bidet runs a self-cleaning procedure before and after every user of the nozzle to maintain a higher hygiene standard.
water pulse and massage option for an enhanced bidet experience
quick release to detach the main body of the bidet in order to clean properly under and around it.
More Information

| | |
| --- | --- |
| Featured | Yes |
| Condition | New |